Say goodbye to drilling a new hole on your sink for a secondary tap!
Traditional kitchen taps have worked the same way for generations but now the ROLYA; a luxury 3 way kitchen tap, which dispenses hot, cold and filtered water from the same tap. As well as this unique function, The ROLYA 3-Way tap eliminates the need for an additional tap for filtered water alone and gets rid of the clutter around the sink which allows the kitchen to keep its original state.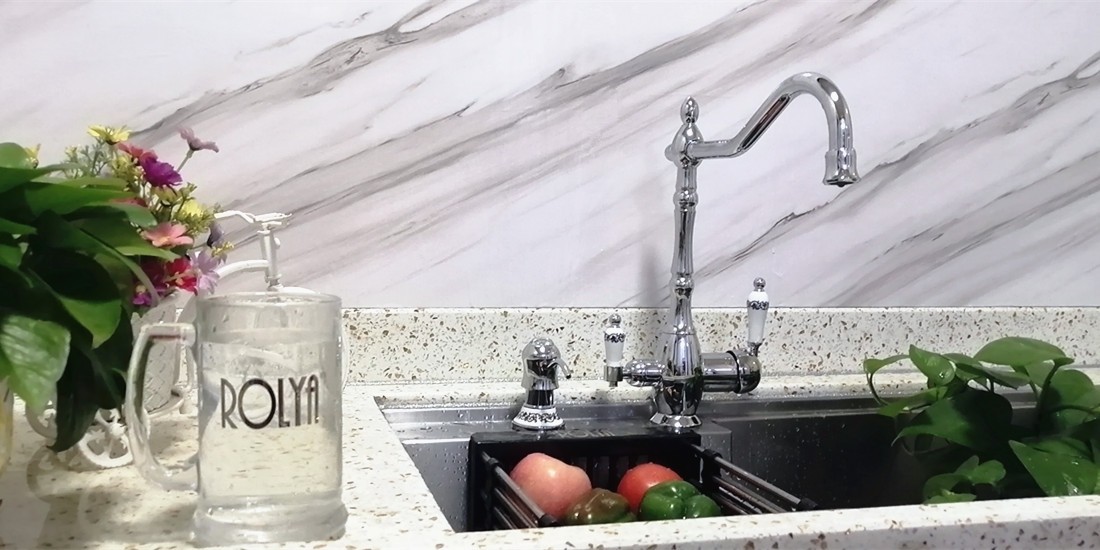 Product Features
Works with any filter system (filter system connections vary).
Modern 3 Way Faucet Design dispensing Hot, Cold and Purified water using the second lever.
Stylish and elegant chrome finish in a modern design.
Two independent waterways so that filtered water is never tainted.
A different spout is used for dispensing pure water.
Superior quality using the highest grade ceramic valves.
Shapely, solid and reliable.
Multi-functional, therefore saving space and clutter by eliminating the need for any other holes in the sink
Easy installation: Single hole faucet comes with all the mounting hardware.
Quality gurantee:5 Years warranty.