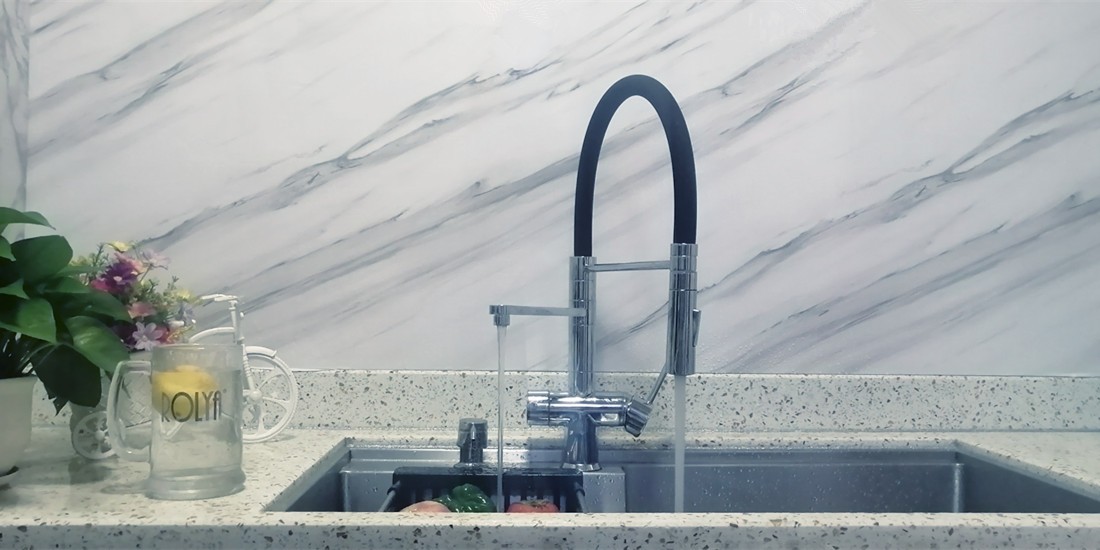 Why do you need 3 way water filter tap?

√ With the Rolya 3-Way Kitchen Mixer Tap range, you will never need two or more faucets in your kitchen sink again!

√ With its built-in Tri-Flow faucet, you can get hot, cold, unfiltered rainwater and filtered water all from a single faucet. It is also easy to use,

√ with the main handle at the top that controls the water temperature and the lower handle where you can select whether the water should be filtered or not.

√ This Tri-Flow Kitchen mixer tap is designed with two separate outlets that are connected to independent tubes inside to ensure that the water passge for the filtered water remains clean.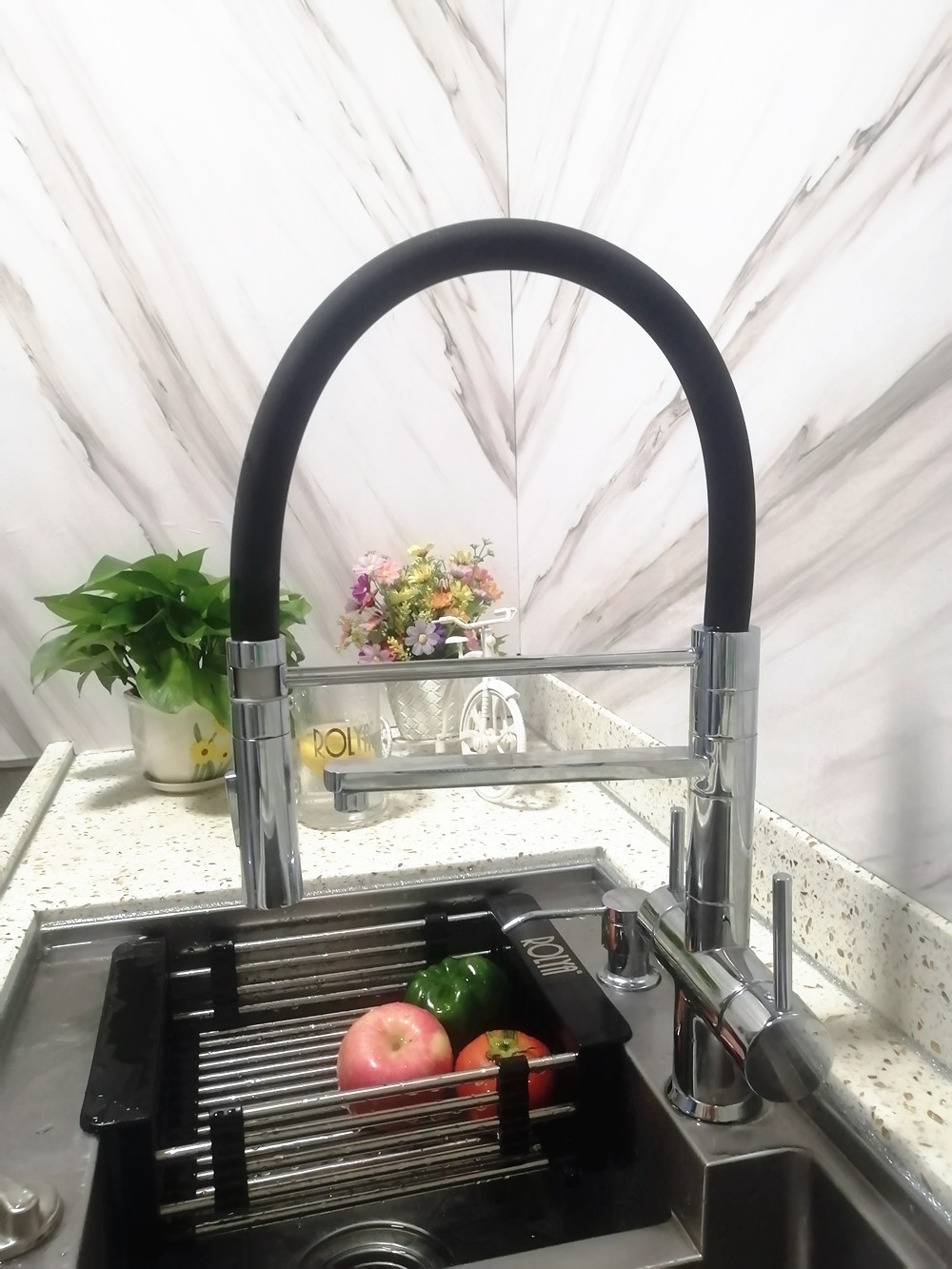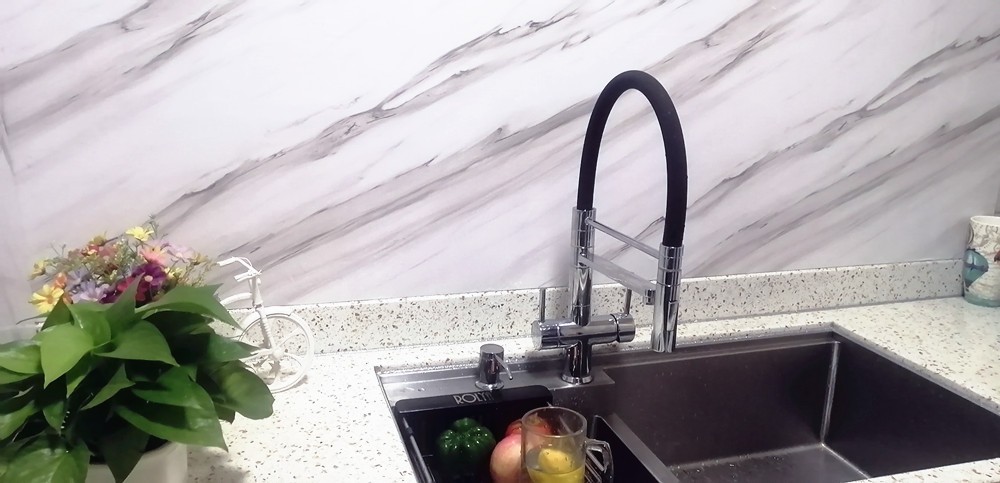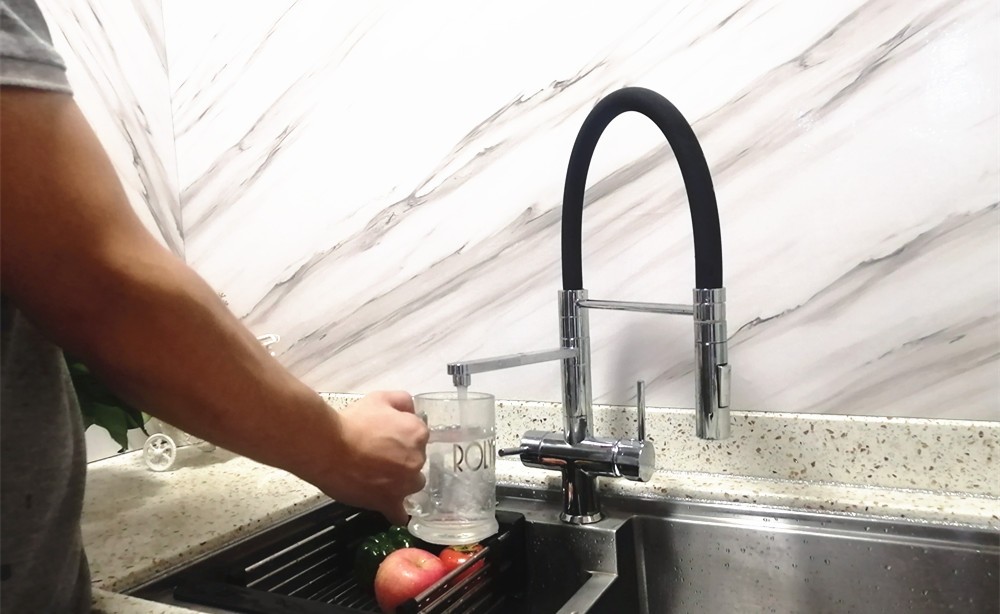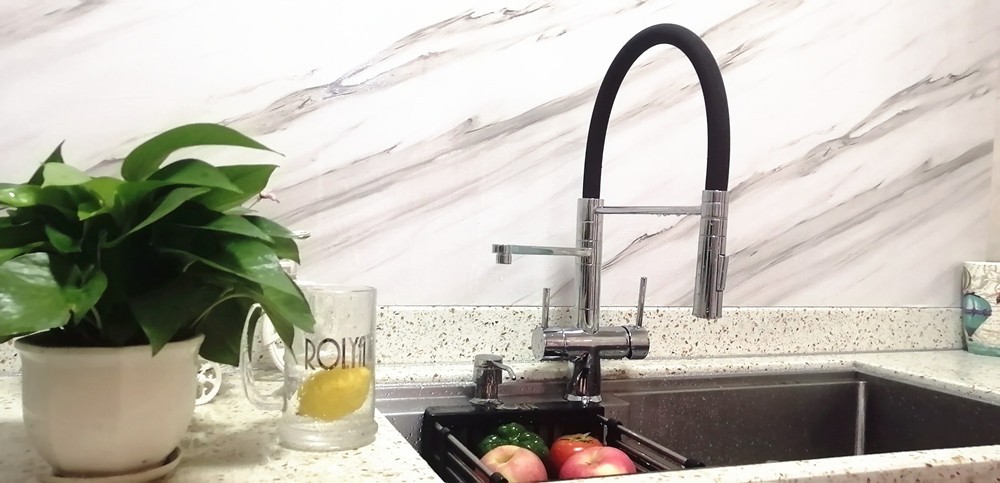 This fantastic new ROLYA 3-way faucet means that plastic bottles are a thing of the past as you can have filtered cold water straight from the tap. The new sleek design comes with moveable hose spout so is great for filling bottles and jugs. You can still obtain your normal cold and hot water but the filtered water comes out by moving one of the levers a certain direction.
The tap comes with a great taste and odour and scale protection assets.